The following article, Gameloft, uses partial or complete
Creative Commons Licensed
content from
Wikipedia
. Information can be remixed or replaced at any time in future edits.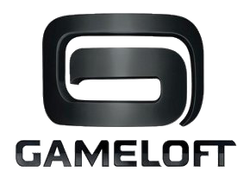 Gameloft is a video game developer and publisher headquartered in Paris, France. Gameloft is responsible for the mobile versions of Prince of Persia Classic[1] and the 2008 Prince of Persia mobile game[2][3],
History
Founded in 1999 by Michael Guillemot, one of the co-founders and owners of video game publisher and developer Ubisoft, Gameloft has expanded to employ a staff of 5,000 at the end of 2011. Gameloft began to be profitable in 2003.
The company also has subsidiaries in 28 countries around the world. They have created a number of games for mobile phone handsets, tablets, games consoles and other platforms. As of 2013, Gameloft had development centers in 20 countries.
External Links
References